Brooklyn Waterfront Artist Coalition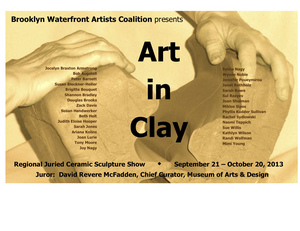 Art in Clay, a juried regional exhibit of clay art, curated by David McFadden, Chief Curator, MAD.

September 21 - October 20, 2013
BWAC Red Hook Gallery
---
Cavin-Morris Gallery
Restless II! - a Mix
Group Exhibition
May 16 - June 29, 2013
Cavin-Morris Gallery
210 11th Avenue, Suite 201. New York, NY 10001
---
Hambidge Center for the Creative Arts and Sciences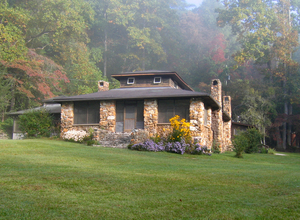 Residency
May 21 - June 2, 2013
www.hambidge.org
Blue Ridge Mountains, North Georgia
---
The METRO Show
The METRO Show, The New Face of Arts $ Design
Metropolitan Pavilion, 125 West 18th St., New York
January 24-27, 2013
Represented by:
Cavin-Morris Gallery
210 11th Ave. #201, New York
---
ACGA National Clay & Glass Exhibition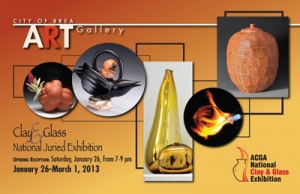 Association of Clay and Glass Artists of California
City of Brea Art Gallery
National Clay & Glass Exhibition
January 26 - March 1, 2013
Juried by: Carol Sauvion, Crafts in America
---
The Best of 500 Ceramics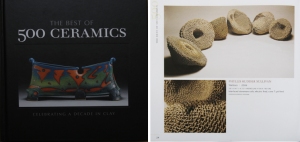 The Best of 500 Ceramics-Celebrating a Decade in Clay
Lark Books: North Carolina. Forward by Glen R. Brown, Ph.D. p.24
---
2012 Workhouse Clay National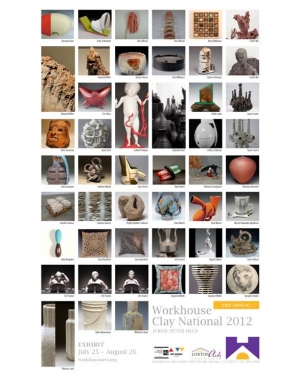 Second Annual Workhouse Clay National
July 25-August 26
Opening Reception: July 28, 6-9pm
McGuireWoods Gallery, Workhouse Arts Center, Ox Road, Lorton, VA
Juror: Peter Held of Arizona State University Ceramics Research Center
---
Kilngod Exhibition Juror

Kilngod Exhibition: Watershed Center for the Ceramic Arts Anniversary Show
Juried by Phyllis Kudder Sullivan
---
Women's Studio Workshop Fellowship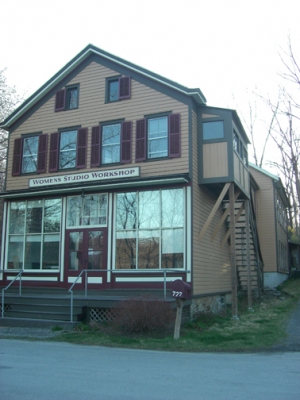 Residency Fellowship
March 26 - April 21,2012
http://blog.wsworkshop.org/?p=1840

Rosendale, NY
---
Dubhe Carreño Gallery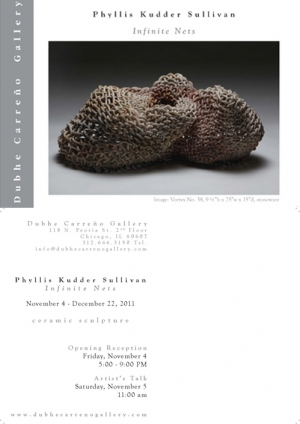 Infinite Nets
November 4, 2011 - December 22, 2011
118 N. Peoria St 2nd floor
Chicago, IL 60607
---
3rd International Triennial of Silicate Arts:Century 21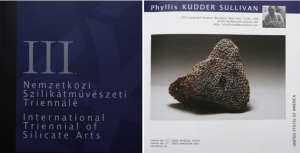 Kecskemet, Hungary
Organized by the International Ceramics Studio, Kecskemet, Hungary and Foundation for Contemporary Ceramics Arts in conjunction with the Museum Organization of Bacs-Kiskun County.
2011
---
Fundación Valparaíso Grant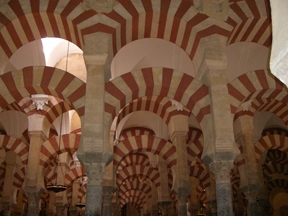 Artist Residency Grant
Foundation Valparaiso
Mojacar, Spain
June 2011
---
Longstreth Goldberg Gallery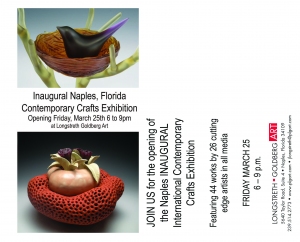 Inaugural Naples Contemporary Crafts Exhibition

March 25, 2011 - June 15, 2011


---
Celedon Gallery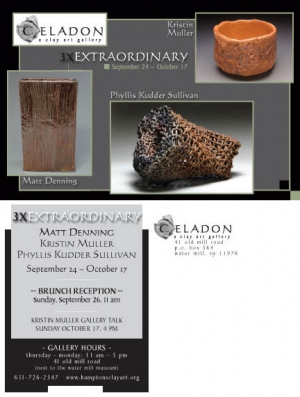 Three-person Exhibition

September 24 - October 17, 2010
Brunch Reception: Sunday September 26 11am

41 Old Mill Rd.
Water Mill, NY 11976
http://www.celadongallery.org


---
International Ceramics Studio Residency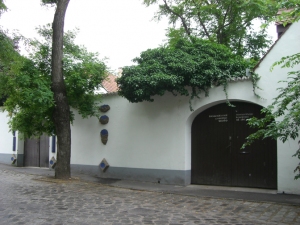 Artist Residency / Symposium
June 2010 - July 2010

Kecskemét, Hungary
---
Museum of Arts and Design - Open Studios
Artist Residency
May 2009 - February 2010

2 Columbus Circle
New York, NY 10019
http://madmuseum.org/DO/Open%20Studios

---
Lois Lambert Gallery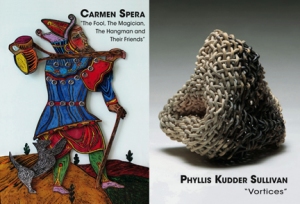 Vortices

January 9, 2010 – March 7, 2010
Opening Reception: Saturday, January 9, 6pm – 9pm

Bergamot Station
2525 Michigan Ave. E-3
Santa Monica, CA 90404
http://www.loislambertgallery.com